Any Supplier Can Provide Energy To You If You Live In a Deregulated State
For those that are unfamiliar with the concept of energy deregulation, it's important to remember that you are not bound by location to be served by an energy supplier. For residents of Illinois or Colorado, they can receive their energy from a company in Florida! This allows you the freedom to choose the best energy supplier for your business or family's financial needs.
Energy Deregulation By States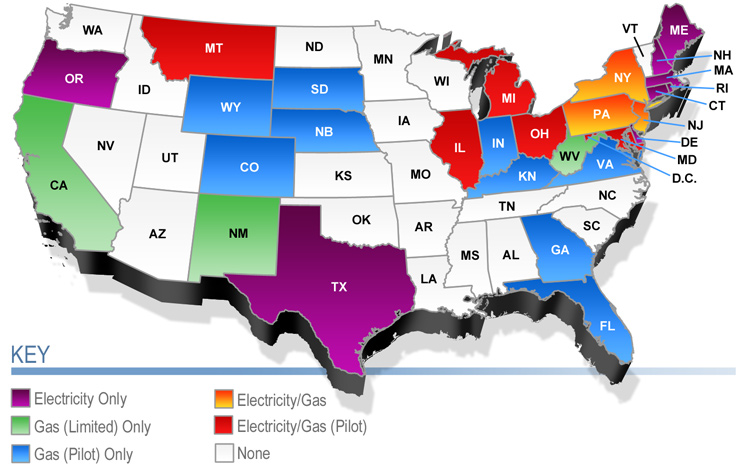 How to Save Energy In Your Deregulated State
Thanks to energy deregulation, a number of the above states now have access to choice. You can choose your energy supplier! We're so excited to offer our services to residence of these deregulated states, and the applicable cities and townships.